If you are a startup or on a tight budget you may not be able to afford AutoCAD or SolidWorks licence fees. But that doesn't mean you can't have a software package to complete your CAD (Computer Aided Design) professionally.
We've complied this list of the best Free CAD Software for you to download and try out. There are different features and you might have to try a few to find the one that suits you best.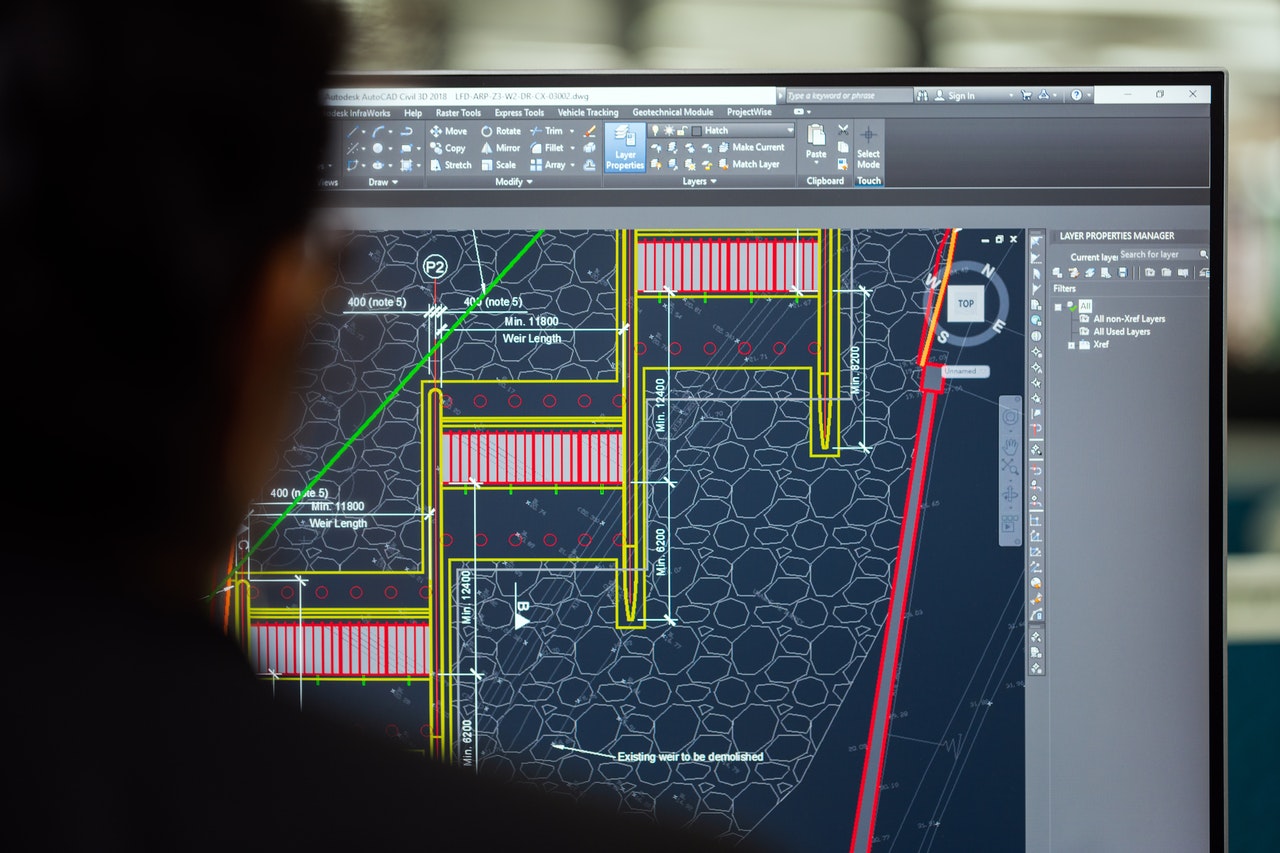 Runs on : Windows, Mac OS X 10.4 to 10.15, Linux and Solaris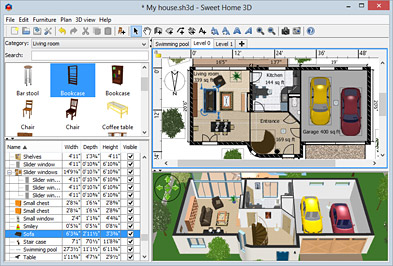 Sweet Home 3D Feature List
Draw straight, round or sloping walls with precise dimensions using the mouse or the keyboard.
Insert doors and windows in walls by dragging them in the plan, and let Sweet Home 3D compute their holes in walls.
Add furniture to the plan from a searchable and extensible catalog organized by categories such as kitchen, living room, bedroom, bathroom etc.
Change color, texture, size, thickness, location and orientation of furniture, walls, floors and ceilings.
While designing the home in 2D, simultaneously view it in 3D from an aerial point of view, or navigate into it from a virtual visitor point of view.
Annotate the plan with room areas, dimension lines, texts, arrows and show the North direction with a compass rose.
Create photorealistic images and videos with the ability to customize lights and control sunlight effect according to the time of day and geographic location.
Import home blueprint to draw walls upon it, 3D models to complete default catalog, and textures to customize surfaces.
Print and export PDFs, bitmap or vector graphics images, videos and 3D files in standard file formats.
Download Sweet Home 3D to run it offline under Windows, Mac OS X, Linux and Solaris, or use its online version from any browser supporting Java.
DWG Register Comments : SweetHome3D is useful if you are looking at basic layouts for housing or something architecture related. The free version contains some basic models and textures, but you'll need to pay to get access to the full library.

Runs on : Windows 7+ , Mac OS X 10.11+, Linux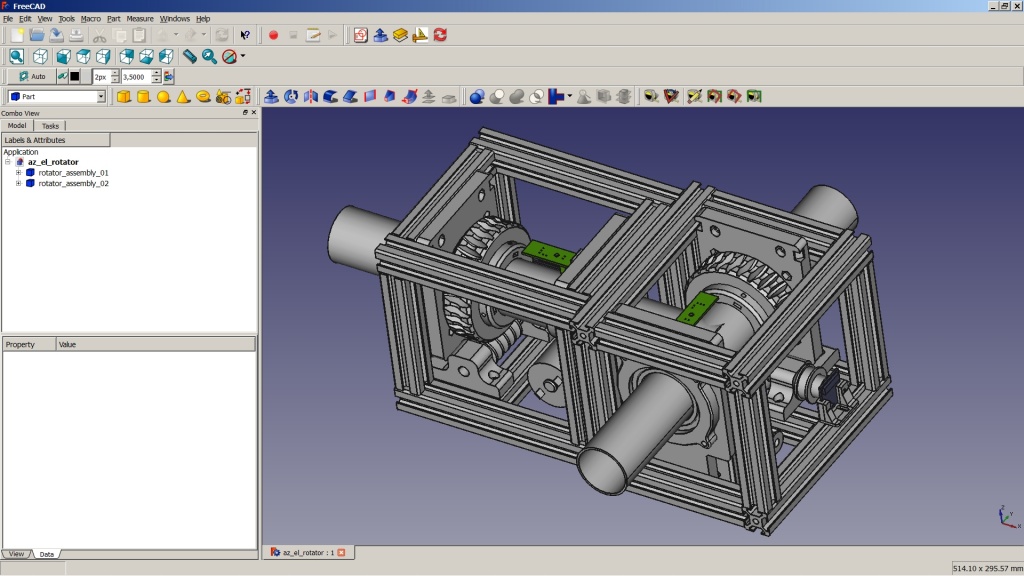 FreeCAD Feature List
FreeCAD is based on OpenCasCade, a powerful geometry kernel, features an Open Inventor-compliant 3D scene representation model provided by the Coin 3D library, and a broad Python API. The interface is built with Qt. FreeCAD runs exactly the same way on Windows, Mac OSX and Linux platforms.
Rock-solid OpenCasCade-based geometry kernel, allowing complex 3D operations on complex shape types, and supports natively concepts like brep, nurbs, booleans operations or fillets
Full parametric model allowing any type of parameter-driven custom objects, that can even be fully programmed in python
Complete access from python built-in interpreter, macros or external scripts to almost any part of FreeCAD, being geometry creation and transformation, the 2D or 3D representation of that geometry (scenegraph) or even the FreeCAD interface
DWG Register Comments : FreeCAD is a full featured engineering CAD program. It offers extreme flexibility in what you wish to create. It is a good choice for tech savvy users as it can also be extended in Python.

Runs on : Windows, Mac OS X, Linux, BSD, Solaris & Virtual Machines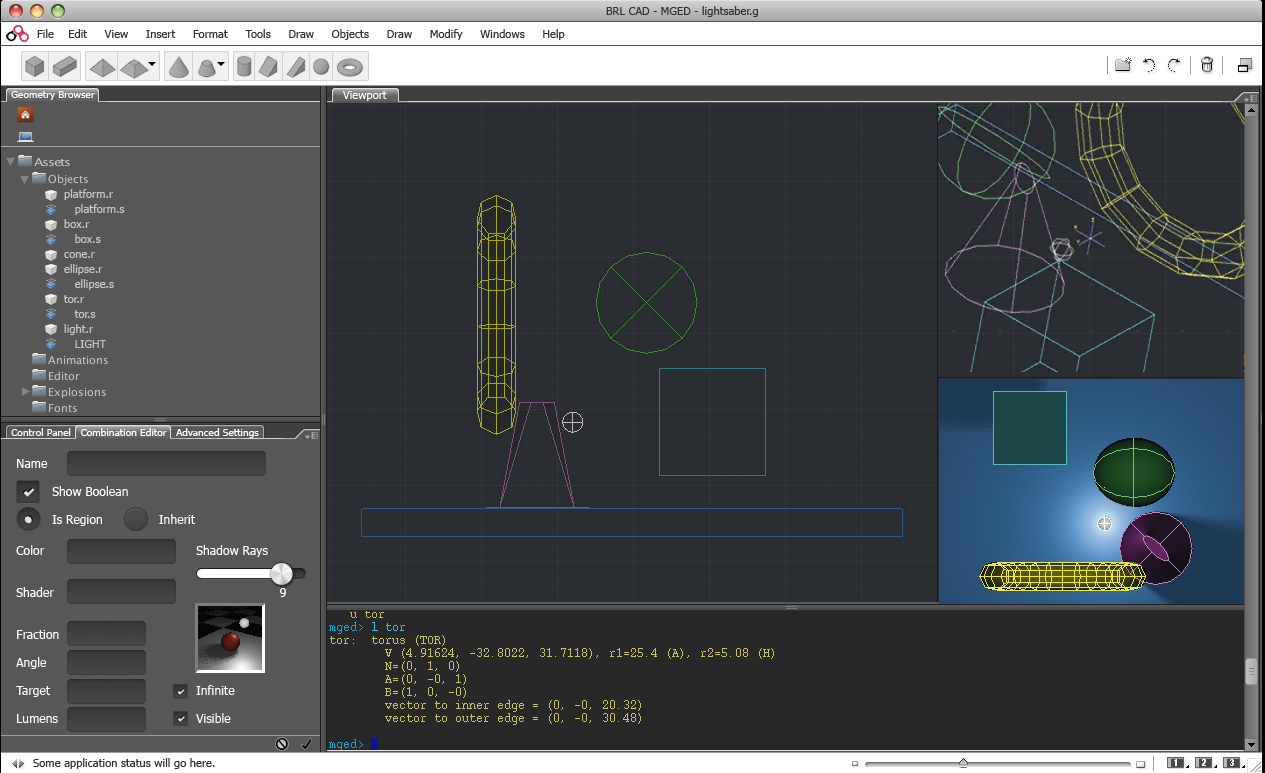 BRL-CAD Features
BRL-CAD is a powerful open source cross-platform solid modeling system that includes interactive geometry editing, high-performance ray-tracing for rendering and geometric analysis, a system performance analysis benchmark suite, geometry libraries for application developers, and more than 30 years of active development.
The package is intentionally designed to be extensively cross-platform and is actively developed on and maintained for many common operating system environments including for BSD, Linux, Solaris, Mac OS X, and Windows among others. BRL-CAD is distributed in binary and source code form.
Mike Muuss began the initial architecture and design of BRL-CAD back in 1979. Development as a unified package began in 1983. The first public release was made in 1984. BRL-CAD became an open source project on 21 December 2004. Learn More
BRL-CAD is the choice of U.S Military. For more than 20 years, BRL-CAD has been the primary tri-service solid modeling CAD system used by the U.S. military to model weapons systems for vulnerability and lethality analyses.
BRL-CAD respects your freedom so our code is open source under OSI approved license terms, which means you can customize it according to your needs.It also means that you will get this software Free of cost and we won't charge you ever for any update or support.
DWG Register Comments : BRL-CAD is a great choice for any SolidWorks users looking for a free alternate. With the solid modelling focus and professional rendering options almost anything is possible.

Runs on : Windows, Apple and Linux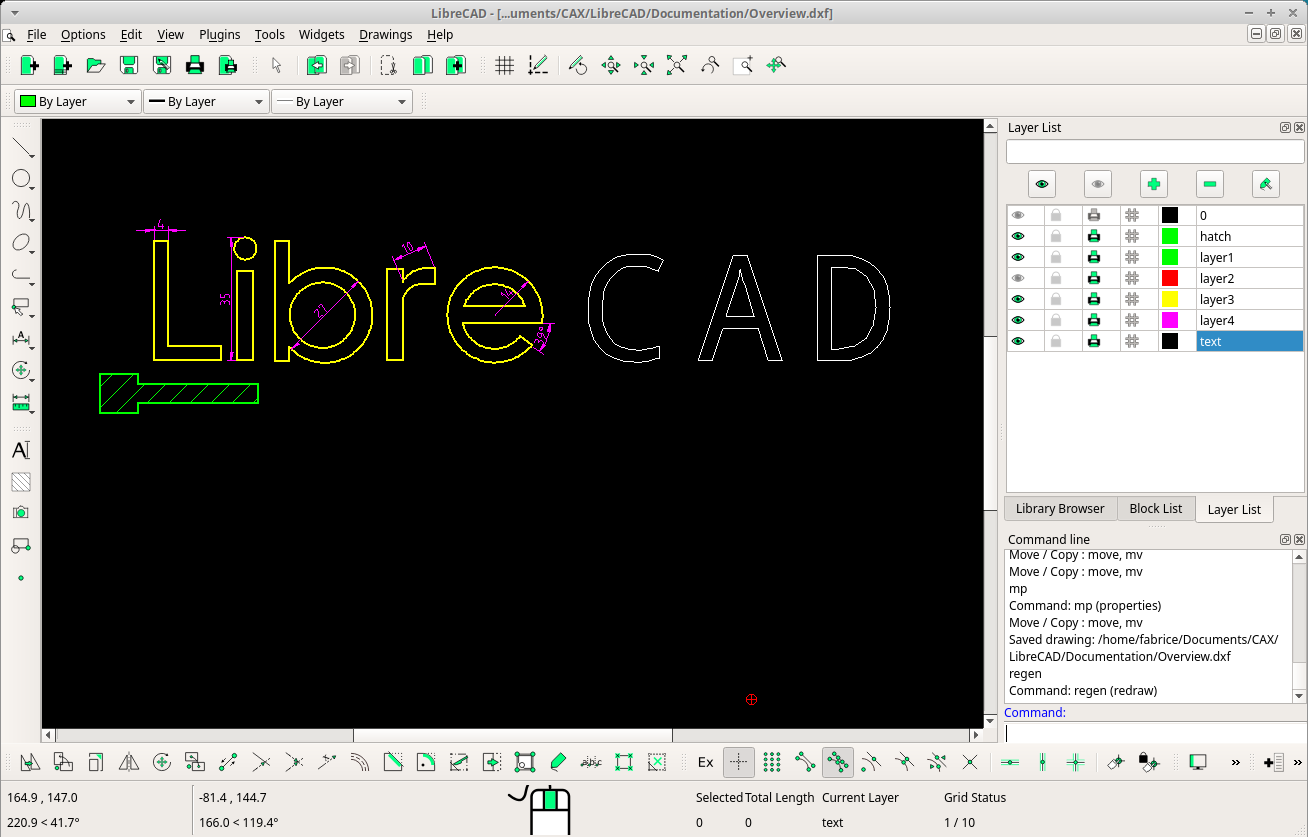 LibreCAD Features
No worries about trials, subscriptions, license costs or annual fees.
Developed by an experienced team and supported by an awesome community, LibreCAD is also free to hack and copy.
It's available in over 30 languages with cross-platform support for macOS, Windows, and Linux.
DWG Register Comments : LibreCAD is a great option for the beginner or someone looking for a simpler CAD program. It doesn't have the advanced features of the other packages reviewed here, but you will be able to draw any 2D shape you can think of.